Pecoron Merchandise
This page lists Pecoron merch that is known to exist. Not many pieces of merchandise have been documented so far.
Pecoron Camisole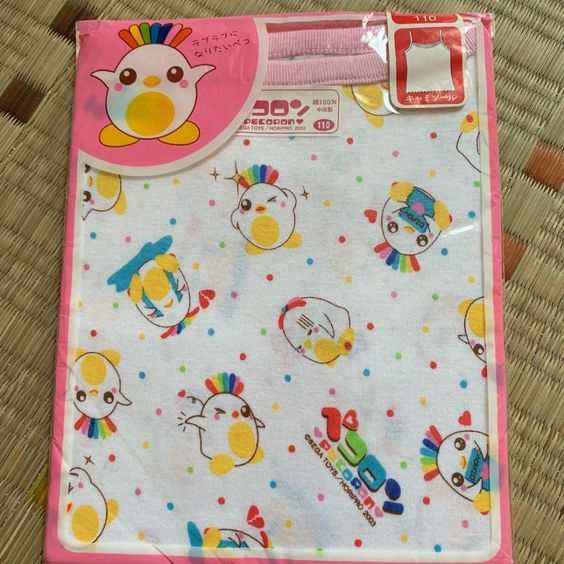 A camisole with official Pecoron illustrations.
I don't know what other types of Pecoron clothing there was.
Aqua Pet Pecoron
The official Pecoron website referred to it as "Puku Puku Pecoron".
Aside from this stock photo, I haven't seen any other pictures of one.